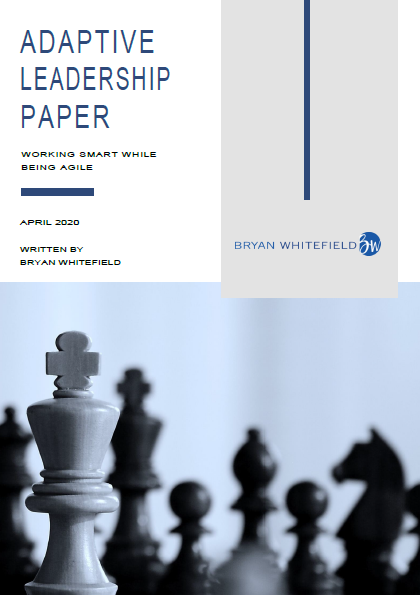 Fortunately, every one of us has been living with various levels of uncertainty throughout our lives. You have coping strategies, tools and techniques that have got you through. And many of those same approaches will help you now.
However, my aim with this paper is to put those strategies, tools and techniques into perspective and demonstrate how and why they work best. The paper concludes with guidance on how to use them now to benefit you and your organisation.
I'm calling it Adaptive Leadership, I am putting a name to what you are doing right now and will help you do it better.
Please complete your details below for access to the Adaptive Leadership – Working Smart while being Agile Paper: