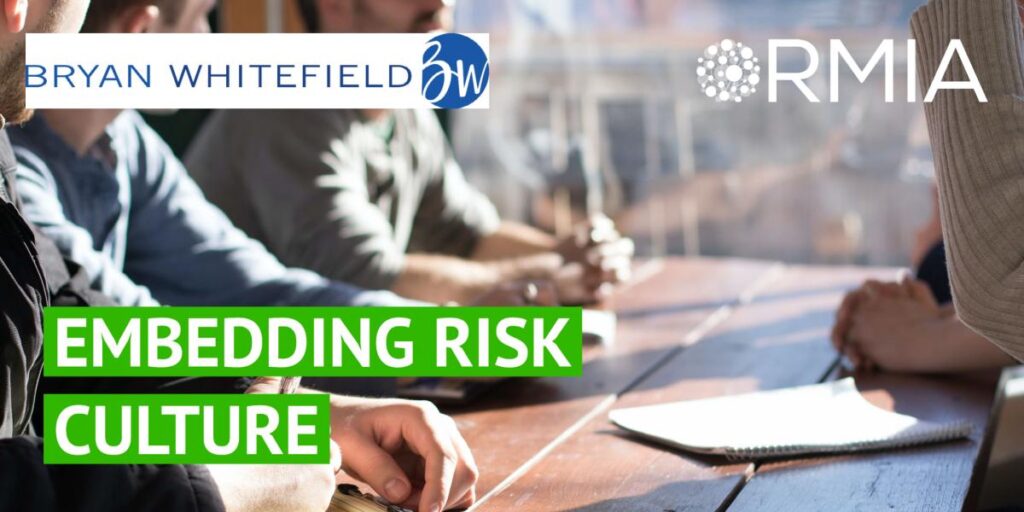 About
In this workshop you will be given a process for embedding a risk culture that reflects the values of your organisation.
This workshop is for risk professionals tasked with developing or influencing risk culture across the business.
The key principle of risk management is that it creates and protects value. It does so by helping the business to take the right risks for the right reasons. And it is sustained through a strong culture of risk-based decision making. An embedded risk culture.
The challenge for risk professionals is that legacy cultures undervalue risk management. They see risk more as a compliance activity than something aligned to purpose, values and designed to help drive a successful strategy.
As strategy specialist Peter Drucker said, "Culture eats strategy for breakfast". And so, risk culture, as a subset of culture, eats risk management for lunch. The best designed risk framework in the world will not deliver for an organisation if senior leaders and staff do not see it as part of their cultural fit. Aligned to the organisation's values.
This course will provide you with a multi-faceted approach to assessing and improving risk culture. It will also give you the ability to develop forward-looking metrics to enable you to tangibly measure and evidence positive culture change.
Learning Objectives
1. Understand what culture and specifically risk culture is and how culture affects organisations.
2. Appreciate pros and cons of various methods for assessing risk culture.
3. How to design an effective program for embedding risk culture.
4. Tips for implementing your risk culture program.
Format of the Course
Please note that this course is now being delivered online. Attendees will receive a zoom invitation to participate in the 'face-to-face' aspect of the course online after registering. We can assure you that despite being online, we provide a high quality experience presented by Bryan Whitefield, a leader in the risk industry and a certified virtual presenter. To view testimonials on the success of Bryan's online RMIA tutorials here.
Online run over two half-days. An interactive workshop with ample time to participate, share and network.
Embedding Risk Culture
Duration: 3.5 hours x 2 Half Day Online Learning Workshops, total 7 hours facilitated by Bryan Whitefield
LOCATION: Online via Zoom
Cost: AU$1,799.25 incl GST
CPD Points: 12


Group Bookings: For Group Bookings, please contact us via email on info@bryanwhitefield.com.au or by phone on 02 9400 9702.
---
Upcoming Embedding Risk Culture Course Dates
13 & 14 May 2021, 10:30am-2:00pm AEST
10 & 11 June 2021, 10:30am-2:00pm AEST