Thankfully, when the world went online last year, I was in front of the curve having already run online workshops for some clients. However for obvious reasons the demand for running risk workshops online has increased and I have been upping my game every step of the way to help guarantee workshop participants get as good, if not a better, experience than in-person.
One of the tools I use is Mural. Last week, in search of something new, I came across their "Sailboat Retrospective". It was originally designed for scrum teams. It gave me a new analogy to use to get new perspectives from participants in risk workshops. Below is my "Sailboat Perspective" Mural.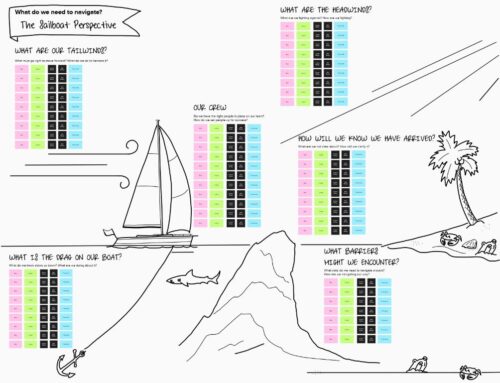 You will see I have taken my three key questions for a risk workshop:
What must go right?
What could go wrong?
What are we doing about all that?
…and asked them in a range of different ways.
For example, I took the first question about what must go right and created the following alternate questions:
What are our tailwinds? The ones we depend on to get us where we need to be.
What is the drag on our boat? The things we know are slowing us down.
How will we know we have arrived?
Do we have clarity of goals?
Can we measure success?
All without using the word "risk".
The result? I usually get great compliments from the likes of CEOs and senior leaders from my risk workshops. Comments like: "That was great. We've never had a conversation like that before." However, this time I reckon I got one better. From the CEO: "Great workshop. It was illuminating!"
Can't help but wonder if we would have had the same or better an outcome if we were in-person?