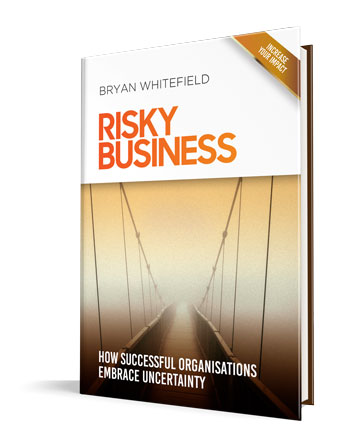 RISKY BUSINESS
How Successful Organisations Embrace Uncertainty
A man with a mission, Bryan has fought his way into executive meetings and boardrooms, changing minds and helping organisations draw value from their investment in risk management. He knows what works and what doesn't.
In this book you will find the secret to designing an effective risk framework. Risky Business is at once a guide to the most successful way to introduce and embed this framework, and an exposé of some atrocious yet all too common risk management practices that must be repudiated if risk management is to deliver on its promise.
Bryan draws from a deep well of technical knowledge and experience, and adds some great storytelling, to offer practical ideas and solutions to support risk professionals, whether new to the game or more seasoned players. Risky Business is his gift to professionals who want to increase their impact on those they serve.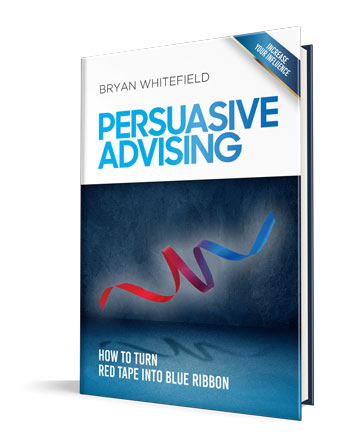 PERSUASIVE ADVISING
How to Turn Red Tape into Blue Ribbon
There is nothing more frustrating for the internal adviser than to watch your advice go unheeded. After all, you're all on the same team, right? Too often that's not enough. In this book Bryan introduces his Pathfinder Model, a practical approach to getting inside the minds of those you advise so all your conversations will be winning ones and all your advice perceived as blue ribbon.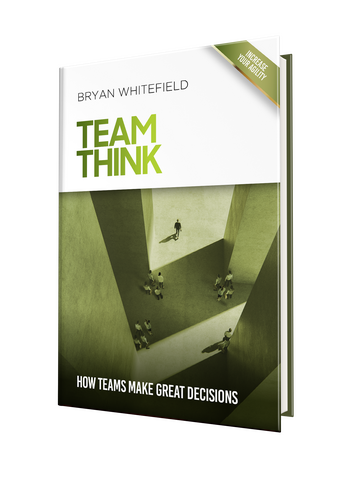 TEAM THINK
Unlock the Power of the Collective Mind
After writing a book about risk-based decision making, Risky Business: How Successful Organisations Embrace Uncertainty and one on influencing decision making, Persuasive Advising: How to Turn Red Tape into Blue Ribbon, Bryan is embarking on a new challenge. His next book will be called Team Think which will uncover the secret to unlocking the collective mind. How to move beyond "two brains are better than one" and on to maximising team performance through enhanced team decision making.
Why does this book need to be written? Because it is for the most part easy to make a decision if you are the only one involved. You and one other party makes it harder. You plus your team with diverse backgrounds, experience and preferences means it becomes complex.
From strategic decisions, to emerging challenges, to run- of-the-mill board, committee, or team meeting decisions, Team Think will demonstrate how your teams can accelerate productivity while avoiding those seemingly innocuous day-to-day decisions that blow up in your face.
Team Think will help your teams think bigger together.