Persuasive Advisor Program
Win people over in 15 minutes
Click here to register your interest in the next Persuasive Advisor Half-day Masterclass or email me to discuss a 1 or 2-day in-house program.
Please download the Persuasive Advisor Masterclass Brochure here
Click here to a download a brochure about the Persuasive Advisor Program
Click here to a download a paper about Persuasive Advising
The average deal making or deal breaking conversation takes about 15 minutes.  Not one minute can be wasted.
Sometimes you know the person well and you can cut to the chase, other times you are meeting them for the first time.
Sometimes you have done great work for them in the past and solved their problems. Other times you have failed to impress.
Sometimes you have a clear view into their decision-making process and other times you feel it is obscured.
Each conversation variation creates its own intricacies that creates a level of uncertainty.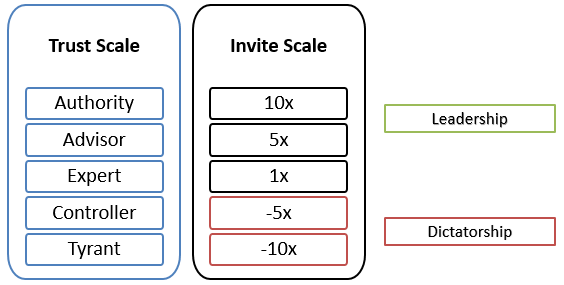 Bryan's Persuasive Advisor Program shows you how to manage the uncertainty to maximise the likelihood of a very rewarding 15 minutes in the spotlight.  The program introduces you to Bryan's simple to remember, straight forward to implement Pathfinder Model.  His method for finding the path through the various layers of resistance you often encounter in a conversation.  As importantly, and this is what differentiates this program from other influencing or negotiation skills programs, Bryan will show you a way of taking an inside look at someone's decision making process. After all, that is what you are doing. Trying to persuade them to make the decision you are recommending.
Here is what you will learn from Bryan's Persuasive Advisor Program, a process for incredible impact in 15 Minutes:
How best to stand in the shoes of your internal client.
How to paint them a picture to clarify and engage.
How to use stories to connect and inspire.
How to take an inside look your internal client's decision-making process.
How best to ensure you have so much credibility, they cannot help but follow your advice.
---
Testimonials
"Fantastic methodology that I can start practising straight away. Great practical tools that make sense."
Jessica Doyle, Head of Safety, Sydney Opera House
"Thought provoking, moved me outside of my comfort zone. Great tools/techniques to use."
Jenny Shin, Corporate Risk Manager, Sydney Water
"A worthwhile session to attend that provides practical and usable tools for individuals who need to be persuasive in their role."
Jon Wilson, GM Supply, Downer Mining
Experts Need Advocates
Spread your sphere of influence
Click here to a download the paper about tribe building, Experts Need Advocates
The most common trend in organisations today is to ask staff to do more with less. Hence you need a team outside your team.
Sometimes this trend is driven by tough market conditions, sometimes by evidence of inefficiency and increasingly it is driven by the overwhelm coming from outside the organisation you are asked to cope with.
As the pressure mounts, all eyes turn to the support functions in organisations. The "overheads" that appear as a budget line item on the forecasts of the "producers" in the organisation. And what are many of those producers thinking? You and your support function are not adding anywhere near enough value.
Experts need advocates
Ultimately you and your team of support function experts need advocates within the business departments you serve. You need advocates who understand the importance of what you do, how you do it and, most importantly, they do it. 
Advocates will be your persuaders of the leadership within departments you wish to influence.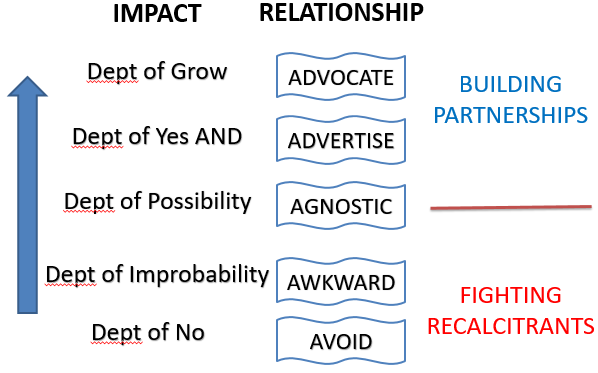 Here is what you will gain from Bryan's Experts Need Advocates Program, a tribe of advocates that preach your mantra. A tribe that:
Is compelled to collaborate.
Is challenged to design systems that work.
Are shown how to create growth environments.
---
Testimonials
"Bryan clearly has extensive knowledge and experience and this enabled the content of the workshop to be delivered with confidence providing detailed examples to support learning objectives. An excellent training workshop, highly recommended to others."
Dean Marshall, Head of Facilities Management, National Gallery of Australia
"I thoroughly enjoyed the session. Great content, thought-provoking ideas delivered with workable simplicity."
Delene Kemp, Assistant Service Manager, Aon Risk Solutions
"A very useful workshop – very practical and something I will seek to put into practice."
Peter Rourke, Department of Innovation, Industry, Science and Research