Welcome back to a New Year ☺
After weeks of quality family time, relaxation, trips away, delicious food and hours of sun (and maybe some golf) I am RECHARGED and ready to take on this year. I hope you are too!
I thought the best way to kick off my year would be to ask you how I could be of service to you this year. If you click this link below you'll be directed to two questions that will take you no more than 10 seconds to answer (and yes I've tested this). I'd appreciate your feedback on your most pressing topics and roadblocks… to help guide my focus in 2023.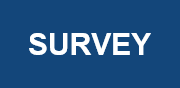 I also wanted to share with you my TRAINING SCHEDULE for the next 11 months for the following courses of mine:-
* RMIA Enterprise Risk Management
* Mastering Risk Workshop Facilitation
* Persuasive Advising Program
* And keep your eye out for a NEW COURSE that will be released too

More exciting stuff will be announced soon but to end off this message I want to wish you an absolute CRACKER OF A YEAR that is productive and rewarding and everything in between.